December 18, 2021
The Head of State visited the biopharmaceutical plant of immunobiological preparations Otarbiopharm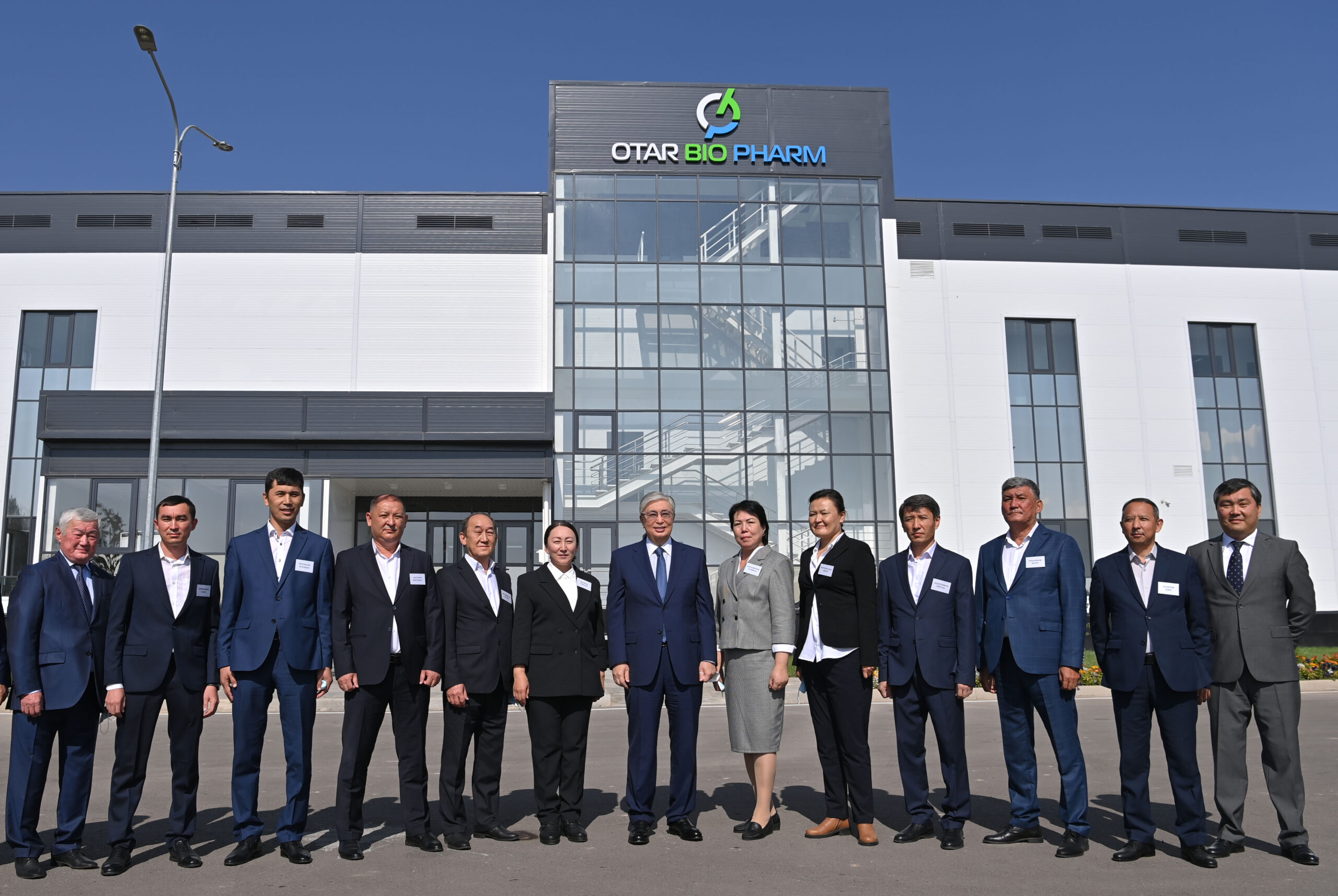 The working trip of Kassym-Jomart Tokayev to Zhambyl region began with familiarization with the activities of the biopharmaceutical plant for the production of QazVac vaccines at the Research Institute of Biological Safety Problems, located in the village of Gvardeysky, Kordai district.
The President was shown a vaccine production line, laboratory equipment and mobile reactors.Director General of the Institute Kunsulu Zakaria reported on plans for further development of the Research Institute of Biological Safety Problems.
The plant will produce immunobiological medicines according to the international standard of good manufacturing practice (GMP), including a vaccine against coronavirus infection, vaccines against influenza, tuberculosis, brucellosis, nodular dermatitis and other infectious diseases.It is planned to produce from 30 to 60 million doses of biopharmaceuticals annually. The total cost of the project is 15.6 billion tenge.
Kassym-Jomart Tokayev was told that industrial bottling in the amount of 100 thousand doses was launched on September 16.Among the CIS countries, only Kazakhstan and Russia have established the production of vaccines against Covid-19.In an interview with the plant's employees, the President of Kazakhstan, noting the importance of the project, expressed confidence that the domestic vaccine will make a significant contribution to the fight against coronavirus and strengthening public health.